Welcome to The Amazing World of Gumball Wiki
Featured Article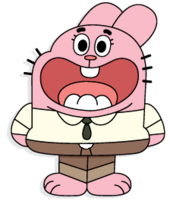 Richard Watterson is one of the main characters in The Amazing World of Gumball. He serves the role of the father in the Watterson family. Unlike the traditional father, however, Richard is not wise, nor is he a good role model to his children in any way.
Despite his misguided advice and uncouth mannerisms, Richard has good intentions, and loves his family all the same. Though he has mentioned that Darwin is his favorite, he has denied it to avoid anyone's feelings getting hurt, calling Darwin his favorite fish instead. (read more...)
Featured Episode: The Date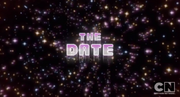 Gumball learns about dating.
The episode begins with the Wattersons sitting at the dining room table. Richard had just finished telling his family a story about why you shouldn't mix Pop Rocks and soda. Nicole asks if any of the other family members want to share anything (besides Richard) so Gumball tells everyone about him planning on going on a date with his love interest, Penny. Nicole is ecstatic and attempts to hug her son and with some effort manages to do so. Darwin admits to his brother that he's impressed by Gumball's confidence, because if he messes up this date Penny might not ever talk to him again. (read more...)
Gumball News
Loading RSS data...